Donuts for Donations
Having been flooded ourselves both at home and in our business, this year and also in 2011, we have experienced first hand the aftermath of the clean up mess and filth and have learned to appreciate how much it means to a have a shower and clean clothes at the end of the day.   
We were more fortunate than many this year, and were able to get our business back and up running within 7 days.  The very first thing we wanted to do was help others who were in far worse shape than ourselves.  We knew the amazing work of Orange Sky Australia and having done about 100 loads of washing (for ourselves, for friends and neighbours and for the business) - we thought that supporting the amazing work of Orange Sky Australia would be the most practical way of helping others through these hideous floods and the aftermath. 
So we started a little thing called "Donuts for Donations" rewarding people for making donations to Orange Sky, by giving them our donuts.  
We've also been making donut donations to flood impacted people.    
It started as a one day at our flagship store in Brisbane but has grown and grown and our new lofty goal is now to raise $10,000.  That's equates to about 400 loads of washing.   It's not enough, but it's something. 
Providing clean laundry to flood impacted people, and others who need help is one of the kindest and most practical things we can do.  Orange Sky Australia with their mobile laundry and shower vans are now deployed through flood ravaged regions from Gympie to Sydney, Lismore, Ipswich, Brisbane and throughout the Northern Rivers of NSW.    
Thank you for considering making a donation.  You are making a difference.  
Thank you to my Sponsors
Kylie Donaldson
Omg Decadent Donuts
Omg Decadent Donuts Pambula Beach
Sandra Cadby
Omg Decadent Donuts Redlands
Lorilie & Gary Cunningham
Anonymous
Omg Donuts Liverpool
Jenny Tucker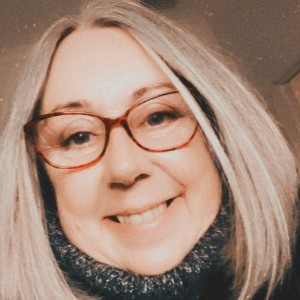 Donna Barnes
Anonymous
Anonymous
Omg Donuts Ascot Customers
Omg Donuts Ascot Customers
Omg Decadent Donuts Port Phillip
Diane O'reilly
Anonymous
The Burtons
Glenda Parker
Anonymous
Jill Brock
Chyler Wellensiek
Shannon Ross
Anonymous
Omg Decadent Donuts Macedon Ranges
Karen Milliner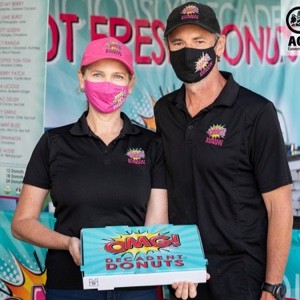 Omg Decadent Donuts -act Region
Hannah Fairley
Anonymous
John Stavrou
Diane Morris
Janet Gould
Anonymous
Nicola Silverton-alison
Christopher's Fine Foods
Claire Gregorio
Michelle
Anonymous
Mitch Holmes
Anonymous
Kay Mcgrath
Jenn Davidson
Anonymous
Anonymous
Jules
Graeme Kan And Nathan Skinner
Lucinda Knight
Anonymous
Anonymous
Louise
Tammie
Sarah Mahon
Anonymous
Jac Moore
Shirley Anastasi
Diane Watt
Barbara Moorgead
Deb Raroa
Anonymous
Caroline Butterfield
Anonymous
Anonymous
Josie Kingston Lily
Brioney Kirby
Woombye Cheese Company
Omg Donuts Liverpool
Anonymous
Amy From Awesome Pawsome
Fanny Mattens
Tony And Nanette Reason
Angela Russell
Elize O'keeffe